Björn Runge to direct SF Studios' new film adaption
28. June 2021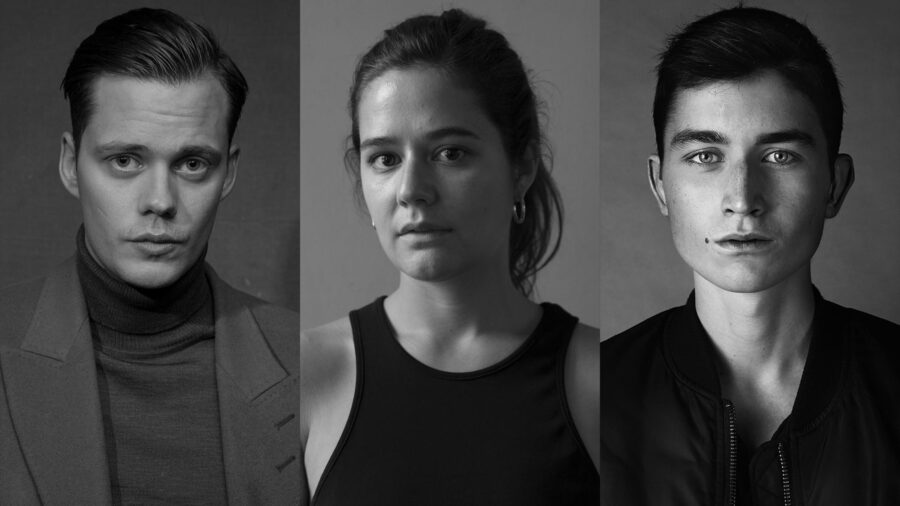 The internationally acclaimed and award-winning Swedish director Björn Runge (The Wife) will direct SF Studios' upcoming film adaption Burn All My Letters, based on Swedish author Alex Schulman's success novel of the same name. The film brings the international stars Bill Skarsgård, Asta Kamma August and Gustav Lindh together in a passionate drama spanning over generations. The film starts shooting in Sweden in August 2021 and is expected to premiere in cinemas in fall 2022. SF Studios will distribute the film in the Nordics and REinvent will handle international sales.
Burn All My Letters is a passionate drama based on true events where a fiery love affair leads to unexpected consequences. A captivating love story that connects three perspective of time and shows how passion, jealousy and anger can create surges over decades and generations. The central character is Karin Stolpe who carries the whole story and its wingspan on her shoulders. The film depicts her complex relationship with her husband Sven Stolpe and passionate love affair with Olof Lagercrantz that starts in the 1930s and how her choices affect the future generations to come.
The international stars Bill Skarsgård (It: Chapter 1 & 2, Deadpool), Asta Kamma August (The Pact, Sex, Follow the Money, The New Nurses) and Gustav Lindh (Riders of Justice, Love Me, Queen of Hearts), who was recently awarded a European Shooting Stars Award at the Berlin International Film Festival 2021, will portray the main characters Sven, Karin and Olof during the 1930s. The story is also portrayed in the 1980s and present time and the cast for these eras will be presented later this summer.
"I'm happy and grateful to be a part of this film and team. It's a great story and I have reallydelved into what it was like to be a young woman in the 1930s – how women were considered in society, the power balance between men and women and reflections on sexuality and class. It is important for me to be able to give Karin a strong voice in the film!", says Asta Kamma August.
The internationally renowned and award-winning director Björn Runge (The Wife, Daybreak) will direct the film, that is an adapted version of Alex Shulmans's bestselling and critically acclaimed Swedish novel Bränn alla mina brev and based on a script by Veronica Zacco (Top Dog, Quicksand, The Bridge).
"As a director, I can´t think of any better fellow travelers than these actors. Filmmaking is about interaction. I am confident that we will succeed in making a fantastic film of a very good book", says Björn Runge, director.
This is Björn Runge's first Swedish film in ten years. His latest film The Wife (2018), starring Glenn Close, Jonathan Pryce and Christian Slater, received critical acclaim worldwide and earned many international awards and nominations, such as a Golden Globe Award and Academy Award nomination for Best Actress.
Burn All My Letters is produced by SF Studios with producers Annika Sucksdorff and Jonathan Ridings with the support from the Swedish Film Institute and in collaboration with SVT, Film i Väst, Film Stockholm and Meta Film. The film is developed with the support of the Creative Europe MEDIA programme of the European Union.
"Alex Schulman has written a personal and moving story about passion and jealousy that sheds light on how a historic meeting can have major consequences several decades later. We are very excited to work with director Björn Runge and the talented cast on this captivating and timeless story", says Annika Sucksdorff, Head of Film Production Sweden, SF Studios.
The film will start shooting at the Sigtuna foundation in Stockholm and in the western part of Sweden in August. SF Studios will handle Nordic distribution and the film is expected to
premiere at cinemas in Sweden during fall 2022. REinvent will handle international sales.
About SF Studios
SF Studios, established in 1919, is one of the world's oldest film companies. Today SF Studios is the leading film studio in the Nordic region with its headquarters in Stockholm, Sweden and offices in Oslo, Copenhagen, Helsinki and London. The company is producing and distributing feature films and TV series as well as providing the streaming service SF Anytime. SF Studios is part of the leading Nordic media company Bonnier.
About REinvent
REinvent is a packaging, sales and financing studio all in one. REinvent has extensive knowledge of original trends and sales opportunities in both the Scandinavian and international markets and works with high profile European production companies.